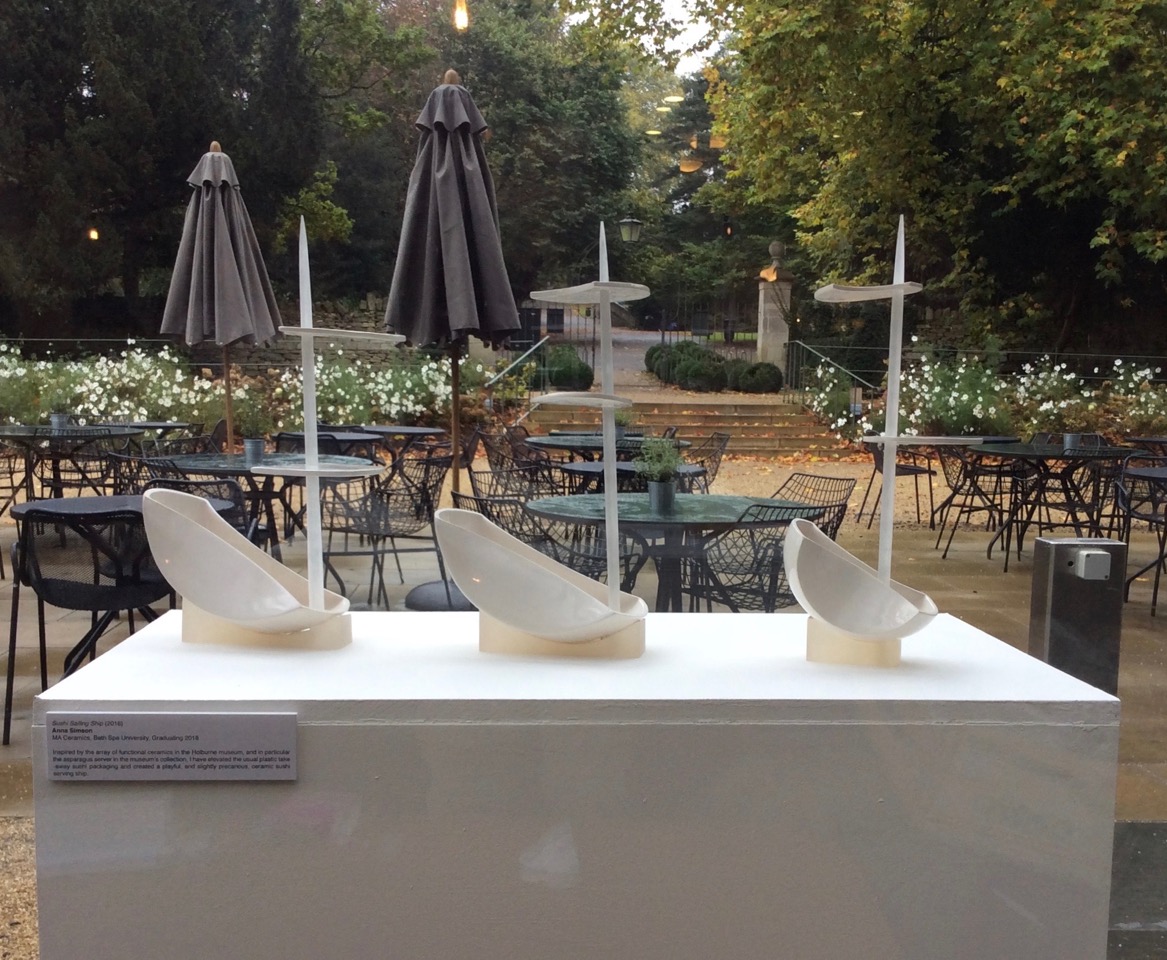 THE WAY WE EAT NOW,
Holburne Museum, Bath, UK
A group show with fellow MA Ceramics & Textiles students at the Holburne Museum, Bath.
Taking inspiration from an eighteenth century ceramic asparagus server, MA ceramics students presented a table setting of playfully diverse ceramic objects. Designed to serve today's 'ready meals', these act as tongue-in-cheek commentary on contemporary eating habits.
Sushi Sailing Ships, 2016